High moisture absorption capacity
Reduces the growth of harmful microbes in litter
Minimises ammonia production, improving air quality
Moisture and manure are the key determining factors of poultry litter quality. GLOBADRY is an effective and efficient litter drying and sanitizing agent with a high moisture absorbing capacity.
GLOBADRY reduces moisture content of the litter and is the most effective way to manage microbial growth, skin downgrades and ammonia production in broiler houses.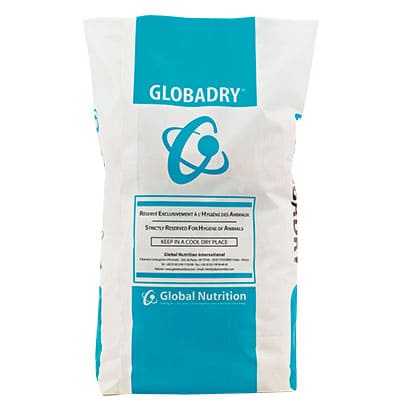 High water absorption capacity
GLOBADRY's unique combination of mineral and vegetable absorbents, and our unique drying activator absorb excess moisture from the environment.
The high-water absorption capacity of GLOBADRY allows litter to maintain an optimum moisture level of 20-25%.
Bacterial inhibition and litter sanitation
Moisture is the key determinant of microbial growth in litter. Through reduced litter moisture and the addition of essential oils and an antibacterial complex, GLOBADRY significantly reduces microbial growth in the litter.
Warm, dry and comfortable
Microbial degradation of manure nitrogen is the primary source of ammonia production from poultry litter.
By reducing the moisture content and microbial growth in the litter, ammonia production is significantly reduced using GLOBADRY.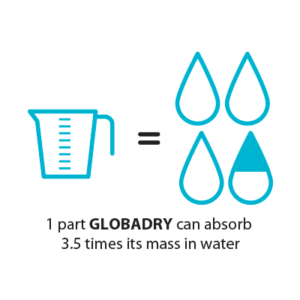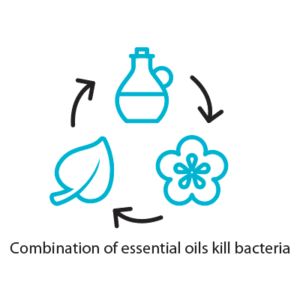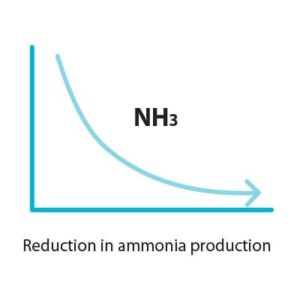 Benefits to your production system
Microbial state
Reduction in pathogenic bacteria, mold and viral infections
Removes foul odors from the poultry house
Reduction in coccidiosis
Environmental state
Reduced ammonia and improved air quality
Reduction in foot pad conditions
Improved longevity of litter