Effectively inhibits both mold and yeast growth
Fast-acting with a sustained protective capacity
Preserves the nutrient value of feeds
Mold and yeast in feed can pose serious risk and significant losses to production through the degradation of nutrients and production of mycotoxins. GLOBAMOLD is a synergistic combination of highly active organic acid preservatives and a unique activating complex, allowing for comprehensive protection against molds and yeasts in raw materials and finished feeds.
GLOBAMOLD's highly effective and efficient mold and yeast inhibitor programs are the key to controlling major spoilage organisms.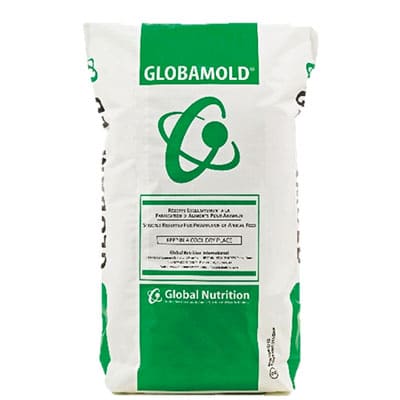 Synergistic components
GLOBAMOLD is a synergistic combination of acids and their salt forms which work hand-in-hand against yeasts and molds.
Broad range protection
GLOBAMOLD contains a high concentration and wide variety of organic acids which provides the greatest protection against all major spoilage organisms.
Fast action and long lasting protection
GLOBAMOLD provides immediate protection from molds and yeasts, and through its unique pH activator complex, allows a continuous release and activation of acids across a wide pH range and over an extended period of time.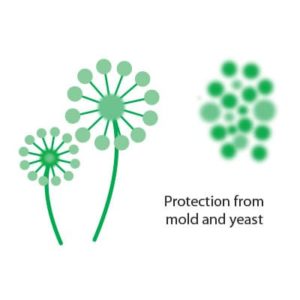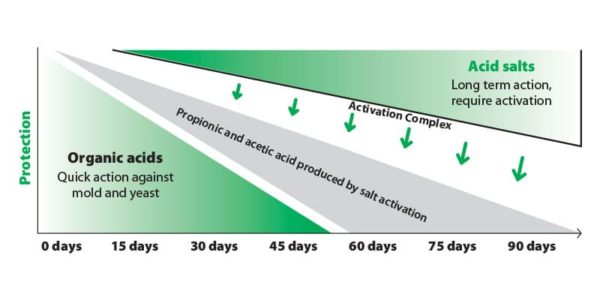 Benefits to your production system
Nutritional state
Effective against mold and yeast
Retarding spore germination
Decreases mycotoxin production
Preserves nutrient value
Non-corrosive, non-volatile